Loss prevention certification Atlanta, Loss Prevention Training Course Atlanta,Loss prevention Officer Atlanta, Loss Prevention Classes Lawrenceville,Loss Prevention certification Decatur Ga, Loss prevention certification Lithonia Ga, Loss Prevention Training Classes Gwinnett, Loss prevention certificate class Norcross Ga, Security Training Certification Atlanta Georgia.



Loss Prevention Officer/
Store Detective Training and Certification


Register today to become a certified Loss Prevention Officer in Store Detective.
Please note that these are not Security or Private Investigation Courses. Learn the difference and get the Job! Bring documented Proof of your Security or Private investigation training and receive a reduced rate on your L.P.O. or Store Detective Tuition.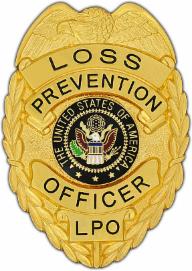 | | |
| --- | --- |
| COURSE | CONTENT |
| | |
| Types of Retail Outlets | Retail Pricing |
| Transfer Mechanism | Second Hand Retail |
| Sales Techniques | Customer Service |
| Retail Sales | Consolidation |
| Retail Loss Prevention | Sources of Loss |
| Types of Loss Prevention Investigations | Equipment, Tactics & Technology |
| Corporate Crime | Shoplifting |
| Theft | Electronic Article Surveillance |
| Package Pilferage | Civil Recovery |
| Civil Recovery Demands | Shoplifting-Detention & Use of Force |
| Shoplifting Probable Cause | False Imprisonment |
| | |
| --- | --- |
| Employee Theft | Approach & Initial Contact |
Cost of Course: L.P.O. / Store Detective Course -- 24 hours $399.99.
Don't Miss out on your opportunities for career advancement in 2012.

Pay Registration and also submit the online form below.

Refund Policy
If you do not receive your training or certification due to instructor error, delay or instructor not completing the training , that specific instructor is responsible for your refund of the amount that was paid directly to him / or her. Student cancellation of course must be received in writing within 24 hours after registering for any course on this website. We incur certain expenses administratively when registering and scheduling you for a course. All sales are final, with the exception of rare cancellation request. Any authorized refunds may take up to 15 days for processing. Thank you!