http://www.google.com/#hl=en&expIds=17259,18167,27494&sugexp=ldymls&xhr=t&q=atlanta+georgia+security+guards&cp=7&qe=YXRsYW50YSBnZW9yZ2lhIHNlY3VyaXR5IGd1YXJkcw&qesig=FQETs4GtHQwOhJm2pfVLKA&pkc=AFgZ2tlrqPo0Z_h8-d5fQG0oP2Z-QBZB6VSeI0IW8_1wTiWhFkJwH-dbnlzE_ojdnDv0i5T4Xm-SzcSLj0fqUAsXoCCBqgNqBA&pf=p&sclient=psy&aq=f&aqi=&aql=&oq=atlanta+georgia+security+guards&gs_rfai=&pbx=1&fp=9bef8cda26d1a6ec

Security Guard Training Atlanta Georgia| Private Investigator Training|Self Defense Training Atlanta| Blue Card License State of Georgia| security jobs Atlanta|Security Guard Training Atlanta| Georgia Security Guard license| Armed Guard Training|Security Industry Consulting Atlanta|Executive Protection Training
WE OFFER FINANCING FOR COURSES
Contact us for Financing info: info@georgiasecurityagency.comscript     src="https://www.paypal.com/sdk/js?client-id=ATKhtjw4zmG6OBfp5Z2Tyjo5YRtp1cXRUC-6M4nuDdLQpTiGfdbs-qgyiRKdeT6th38MnP2xcpvnUk8H&components=messages"     data-namespace="paypal2">
State of Georgia Security Officer Training 509-3-2 and Certification
UNARMED 24 HR STATE CERTIFIED SECURITY
OFFICER COURSE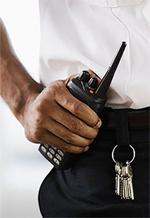 24 Hour Unarmed Security Course. Get Started today!! State Certified Course, START WORKING ASAP! This basic 24 hour course is taught by a Georgia Board certified and licensed instructor. This is the basic certification required by the State to perform unarmed security guard services in the State of Georgia, under a licensed Agency.

WE HAVE JOBS AVAILABLE After Training!!!!!
Requirements:

* Must be a minimum of 18 years old
* Valid State Drivers License or ID
* Copy of a criminal background check - local Police Dept- Bring to class
* Registration payment completed online

Course Locations Click Here ***********


SIGN UP TODAY, DO NOT LEAVE THIS PAGE, YOU FEEL GOOD ABOUT THIS WEBSITE, YOUR IN THE RIGHT PLACE, PAY THE REGISTRATION TODAY, WE RECEIVE YOUR MONEY TODAY!!
Pay registration below - Start Class this week!

Course Cost $449.00, The registration deducts from the total.

If you have any issues with completing the payment process CALL 678-274-9079
______ _________________________________________________________________


The registration deducts from total, balances are due at the training location.

READ. YOU MUST BRING IN A CRIMINAL BACKGROUND CHECK FROM A LOCAL POLICE OR LAW ENFORCEMENT AGENCY. PLEASE GIVE A COPY TO THE INSTRUCTOR ONCE YOU HAVE YOUR CLASS SCHEDULE. REGISTRATION FEES MUST BE PAID BEFORE YOU CAN BE SCHEDULED FOR A CLASS.




Please complete the form below after paying registration, thank you and we will see you in class soon!
X By submitting my information, I agree that I have read the instructions on this page and confirm that I understand that www.georgiasecurityagency.com is not the instructor or facility but a marketing website for certified instructors.
The instructor from the location that your training schedule is booked with through www.georgiasecurityagency.com will call you within 24 hours after registration. You will receive the location, schedule and instructor information. All registration fees are non refundable. Each training location is responsible for fees paid to them.
Georgia Security Agency.com is not responsible for instructors charges and fees or any arrangements made outside of this website.
All State instructors are responsible for the State Certified training, not Georgiasecurityagency.com Georgiasecurityagency.com is a marketing site for certified training instructors and is only responsible for registration or referral fees paid on this website.
You are not registering for any State, Federal or City Licenses on this website
Any Questions please email info@georgiasecurityagency.com

REFUND POLICY



If you do not receive your training or certification due to instructor error, delay or instructor not completing the training , that specific instructor is responsible for your refund of the amount that was paid directly to him / or her. Student cancellation of course must be received in writing within 24 hours after registering for any course on this website. We incur certain expenses administratively when registering and scheduling you for a course. All sales are final, with the exception of rare cancellation request. Any authorized refunds may take up to 15 days for processing. Thank you!



Cities: Atlanta|Marietta|Sandy Springs|Lawrenceville|College Park| Forest Park|Stockbridge| Conyers| Alpharetta|Norcross| Loganville| Decatur| Mabelton| Peachtree City| Savannah| Kennesaw| Commerce| Gainesville| Fulton| Forsyth| Gwinnett|Dekalb|Peachtree City| Winder|Athens Georgia|Stone Mountain|Lilburn|Augusta|Dacula|Rome|Huntsville|East Point|Jonesboro|Rockdale|
Covington|Monticello|Dunwoody|Roswell|Birmingham|Greenville|Braselton|Cumming|
Buford|Gainesville|Dawsonville|Newnan|Clayton|Monroe|Social Circle|Woodstock|
Oakwood|Duluth|Columbus|Savannah|Canton|Acworth|Johns Creek|Georgi