Private Detective School|Executive Protection Courses Atlanta|Security Guard Training|State Certified Private Investigations Course|Private Detective Training| Private Investigator License|Private Detective State of Georgia, Atlanta Georgia Private Investigations,Athens Georgia Security,Armed Security Guards Atlanta,Birmingham Alabama, Security Guards Forest Park, Security Guards Alpharetta, Huntsville Alabama security guards,Security Guards Madison Georgia, Security Guard Buford, Security
YOUR REGISTERING BECAUSE YOU ARE THE BEST AND THE BEST WANT THE BEST FOR THEMSELVES! THAT IS WHY YOU WANT TO REGISTER WITH US TODAY! WE ARE SO EXCITED THAT YOU REGISTERED AND WE HAVE EVERYTHING READY FOR YOU. GSA STAFF
REDUCED COST BELOW- DON'T MISS THIS IS IT!!!
Private Investigators Salary range - Click Here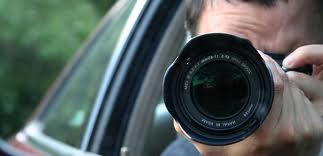 Enter the exciting field of Private Detective and investigations with our State Certified PI Course. This is the only course that will allow an individual to do Armed Executive Protection and Bodyguard work in the State of Georgia. This certification from the State of Georgia is also honored by the State of California. You will learn from this course specific Private Investigative skills, laws and procedures. Everything from fingerprinting to process serving, surveillance and much much more! When you take the Armed PI 80hr course, this will allow you to apply to the State of Georgia as an unarmed or armed private investigator.

State of Georgia Rules and Requirements: when you click this link you will be leaving Georgiasecurityagency.com and must follow all rules pertaining to the State's website. Go to: http://rules.sos.state.ga.us/GAC/509-3-.06
State of Georgia Mandated Private Detective Program 509-3-.06

Areas Certified to Work:
* Process Serving
* Armed Security
* Background Checks
* Surveillance
* Executive protection
* All Private Investigations
* More!


SIGN UP TODAY, DO NOT LEAVE THIS PAGE, YOU FEEL GOOD ABOUT TARMED PRIVATE DETECTIVE COURSE - 80 Hour State Certified $1249.00
pricing can vary depending on the instructor and the training location. Get Started NOW! Agencies Are looking for Certified PI's. Register Today and Save $100 !!!!

Includes:
80 hour State certified course and certification
Books and test materials
Shooting range qualification Pass with 80% or higher

Private Detective Graduation

Private Detective Badge upon successful completion.

Get Started Today! Register and start this week!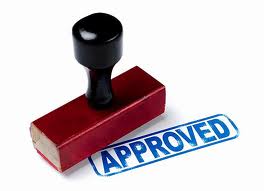 Schedule: PI Course schedules run weekly and on Saturdays 10am-3:30pm. once you register, we will coordinate your training schedule with the location nearest you.
We have 2 locations
Duluth Georgia 1-85 and Pleasant Hill
College Park Off Old National and

Criminal Background Check: Required! We will not allow anyone to attend any of our courses without a valid criminal background check. Obtain it from your local Police or Sheriff's Dept for $10-$15. Also bring in a legible copy of your drivers license.


By submitting my information, I agree that I have read the instructions on this page including the refund policy and payment instructions for this website.
READ!!!!!!!!

The registration amount deducts from the total course cost and the balance is due at the training location.

The instructor from the location that your training schedule is booked with will call you within 24 hours after registration. You will receive the location, schedule and instructor information. All registration fees are non refundable. Each training location is responsible for fees paid to them. Georgia Security Agency.com is not responsible for instructors charges and fees or any arrangements made outside of this website. All State instructors are responsible for your State Certified training, not Georgiasecurityagency.com Georgiasecurityagency.com is a marketing site for certified training instructors and is only responsible for fees paid here on this website.

Any Questions please email info@georgiasecurityagency.com

REFUND POLICY
If you do not receive your training or certification due to instructor error, delay or instructor not completing the training , that specific instructor is responsible for your refund of the amount that was paid directly to him / or her. Student cancellation of course must be received in writing within 24 hours after registering for any course on this website. We incur certain expenses administratively when registering and scheduling you for a course. All sales are final, with the exception of rare cancellation request. Any authorized refunds may take up to 15 days for processing. Thank you!
Georgia Private Detective Training, Armed Private Investigator Training Atlanta,70hr Private Detective Training Course, Georgia State Certified Private Investigations Course, Private Detective Continued Education Course,Private Detective License Georgia, How to Get a Georgia Blue Card,Georgia Blue Card Training,Hand Cuff and Restraints Training,OC Pepper Spray Training,Taser Training, Stun Gun Training, Expandable Baton Training Certification