Bringing you up to date job information throughout Georgia. Security jobs Georgia, Armed security jobs Atlanta, Security Guard License, Tactical Training Atlanta, Armed Guard Jobs, Jobs Atlanta Security, Security Guard License Georgia, Firearms Training, Oversees Security Jobs, Atlanta jobs, Georgia security Guard jobs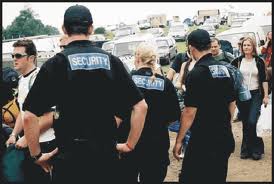 The more job listings you have in your arsenal, the more opportunity you will have of landed your next job! Georgia Security Agency takes all the hassle out of looking for those opportunities. Join the Georgia Security Jobs Network and get hundreds of listings monthly delivered directly to your email.
Join today for only $9.99 per month!

As a special Bonus, you will also receive
10% OFF
any GSA training program when you join!
Subscribe today for only $9.99 per month!
Terms and Conditions:
List are emailed once to twice monthly to all subscribers. Memberships are for a total of 12 months from the date of signup. Your credit or debit card will be billed once monthly
for $9.99, billing company will read G7 Corporation and is renewable after 12 months.
Jan 30
Various Security Positions Open - Atlanta
(Atlanta)

img
Jan 28 Alarm Technician (NW metro area)
Jan 27 Security Site Manager (Locust Grove, GA)
Jan 26 20 OFFICERS WILL RECEIVE 40 HOUR COURSE FOR ONLY $99 (NORTH ATLANTA )
Jan 25 Part Time Uniformed Security/Courtesy Officer (metro atlanta)
Jan 25 Office Security with Great Personality (Atlanta) map
Jan 25 Security Officers Wanted (METRO ATLANTA) pic
Jan 24 Security Open House (Atlanta)
Jan 24 Technician / security specialist
Jan 24 Experienced Alarm Technician (Marietta GA)
Jan 24 Security Officers - Warehouse Truck Gates (South Fulton,Clayton County,Henry County) pic
Jan 23 Low voltage tech / installer
Jan 23 Armed Licensed Security Officers (Gainesville and Griffin Ga)
Jan 22 Courtesy Officer Needed (College Park)
Jan 22 Low Voltage Installers (Security Systems, CCTV, Access and Fire Alarm) (Cobb, Cherokee, N. GA)
Jan 21 !!!!!!!!!!Looking for COURTSEY OFFICER in exchange for FREE APT!!!!!! (2 locations North and South Fulton)
Jan 21 MAKE $$$ BOOTING CARS (Atlanta/Buckhead) (Atlanta / Buckhead)
Jan 19 Get Your "Blue Card" (Douglasville, Ga.) pic
Jan 18 LOW VOLTAGE LICENSE HOLDER, TECHNICIAN, INSTALLER (Atlanta) map
Jan 17 Security Job Fair (Atlanta)
Jan 16 Electronic Security Technician - Security Service Tech (Atlanta)
Jan 16 Field Supervisor (Georgia) map
Jan 14 Security Officers wanted (atlanta ga)
Jan 13 Apartment Complex Courtesy Officer (Lawrenceville)
Jan 13 Home Security Installer
Jan 13 Security Officers Needed (Atlanta)
Jan 13 Looking to hire ASAP, will train (North Atlanta)
Jan 12 Open House For Security guards needed (atlanta ga)
Jan 12 Seeking Professional Security Officers Immediately (Atlanta )
Jan 11 Dispatch Operator (Marietta GA) map
Jan 9 Hiring tech ASAP will train (North Atlanta)
Jan 9 Security Officers Needed (Atlanta Metro Area) pic
Jan 9 Strike Security Officer (atlanta)
Jan 9 Security Sales
Jan 9 Unarmed Security Officers (needed) (Atlanta, Georgia)
Jan 8 Military School Opened Few Positions (Roswell/Alpharetta) map
Jan 8 Apply For Homeland Security Positions - Atlanta (Atlanta) img
Jan 7 Open House For Security guards needed
Jan 7 UnArmed Security Guard (Forest Park/Ellenwood Georgia)
Jan 7 SECURITY, FIREARMS, PI, TRAINING (Professional & Civilian) (ATL) img
Jan 7 Qualifying Agent/Account Manager Needed for Buckhead Area (Buckhead, GA)
Jan 7 Private Investigators (Metro Atlanta Area & Surrounding Area)
Jan 7 Booter Needed/Parking Enforcement (Atlanta and surr areas) pic
Jan 6 FUGITIVE RECOVERY AGENTS (ALL OF GEORGIA)
Jan 6 Roving Security Patrol Driver/Foot Guard (atlanta ga)
Jan 6 Now Hiring Unarmed Security Guards- PART TIME (Atlanta)
Jan 6 Courtesy Officer (Sun Suites Hotel)
Jan 5 Security Officer (Union City) map
Jan 4 Armed Security Guard-Dekalb (City of Atlanta GA)
Jan 4 Low and High Voltage Installers Needed (Metro Atlanta/OutsidecMetro Atlanta)
Jan 3 Security Officer Shift Supervisors - Needed in Gwinnett County! (Suwanee) pic
Jan 3 Security Officers - Healthcare Environment (Roswell) pic
Jan 3 Parking Enforcement Technician (Atlanta / Buckhead) pic
Jan 2 Get You Blue Card (Douglasville, Ga) pic map
Jan 2 Security Officer Positions Open (Atlanta/ Fairburn, Ga Area)
Jan 2 Various Security Positions Open - Atlanta (Atlanta) img
Dec 31 Women of Courage Security Company (Level 5 Fitness Center 5430 North Henry Blvd Stockbridge, GA) map
Few LOCAL results found. Here are some from NEARBY areas
Jan 29 Secure A Position & A Place To Stay... (Athens GA) pic
Jan 28 Part Time Security Officer (Cumming, GA) map
Jan 28 Security Personnel (Dalton, Ga) map
Jan 22 Security Professional
Jan 20 Security Officers Needed (Northwest GA)
Jan 16 Low Voltage Manager & Installer (Athens, GA)
Jan 16 Low Voltage Installer \ Technician (Athens, GA)
Jan 14 Train/Experience Private Detective (Snellville) pic
Jan 14 Military Police-National Guard (Cleveland Tennessee) pic map
Jan 13 Home Security Installer (athens ga/ Gwinnett County)
Jan 6 Security Officer (Athens ga)
Jan 2 Security Officer (Dalton)
Dec 21 Want Safety Professional (northwest GA)
Dec 17 Alarm Technician
Dec 16 Light Security Personnel Needed (athens, ga)

Upcoming Job Fairs!!
Thursday, September 27, 10am-2pm




Crowne Plaza Atlanta - Ravinia
4355 Ashford Dunwoody Rd.
Atlanta, GA 30346

> Need directions?






Dress to impress! Your first impression is critical when job seeking. Men should wear their best suit with a tie, and matching dress shoes. Women should wear their best jacket with matching skirt or pants and shoes. Admittance may be denied to anyone wearing shorts, jeans, flip flops or other inappropriate attire.

Bring plenty of copies of your resume printed on quality paper. Even if you do not bring a resume, be certain to have a portfolio or briefcase with notebook or legal pad and pens.

Free Parking and Admission
*Dates and location subject to change up to 15 business days before event.