Blue Card|Security Guard License| Guard Card|Security Guard Certification|Armed Guard License|Blue Card Application|State Security License|Licensed Instructor|Firearms Instructor|Self Defense Training|Unarmed Security Guard Certification|Body Guard Certification|

ATTENTION: WORKING ARMED AS A SECURITY OFFICER WITH A CONCEALED CARRY PERMIT IS ILLEGAL IN GEORGIA!!!!!
Georgia Security Guard Blue Card information:
This information listed is posted as a courtesy to assist you with information gathering regarding Georgia Blue Cards. This in no way represents all information on the subject and is just an overview. For more information please visit http://www.sos.georgia.gov/plb/detective/
1. A Georgia Blue Card is needed only if you are interested in becoming an Armed Guard.
2. The only way you can register for a blue card is if you have completed the State Certified Armed Guard Training Course. ( The State Certified Training has to be completed prior to Applying for the Blue Card License.
3. You cannot be a convicted Felon and Obtain a Blue Card License but you can Get your Unarmed Guard Certification and can be employed as an unarmed guard.

4. Prior to applying for a State Blue Card you must

A. Complete and pass the State Certified Training through a Licensed instructor , Contact Us.

B. Get your digital fingerprint payment made to Cogent Systems - see link below for GAPS $52-$60
C. Download the State Application
Application for Employee Registration
Note: Background check required for this application - Click here to register for fingerprinting through GAPS processing site. Under Registration, choose either single or multiple applicant registration. Under GAPS Print Site Locations, choose Print Locations and Hours to locate a fingerprint processing site near you.
D. Get your application completed by a Licensed Georgia Security Agency and notarized. Make Copies of State Certificates and mail with application.

E. Mail application with State Fee of $70 to the Georgia Board of Private Detective and Security Agencies.

F. Wait for Approval of Blue Card License from the Georgia Board of Private Detective and Security Agencies. http://www.sos.georgia.gov/plb/detective/

Training and registration cost on this site do not go towards any State or Government Licenses. The payments on this site are for training and certification only.

GET YOUR BLUE CARD: (Doing any armed security in the State of Georgia Without a Blue Card Registration is Illegal)! We have the information and all of the forms on how to apply for your state license once you get your State Certified Training Complete. We will walk you through every step of the way in registering for your security guard and security company license. This website is not affiliated with the State of Georgia and operate as a private marketing firm. Blue Cards do not come with any training or certification from any of the courses offered on this website for more information contact us here info@georgiasecurityagency.com.

READ! To Apply to the State of Georgia for a Armed Guard Blue Card, you must Complete the Armed Guard Training through A State Certified, Licensed Training Instructor! You Cannot get a State Blue Card any other Way! BLUE CARDS ARE NOT ISSUED BY ANY ORGANIZATION EXCEPT THE GEORGIA BOARD OF PRIVATE DETECTIVE AND SECURITY AGENCIES http://www.sos.georgia.gov/plb/detective/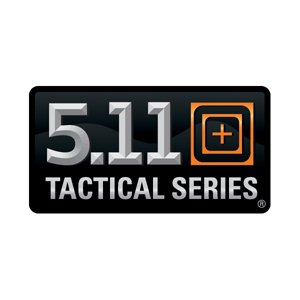 Need a Job in Security? Ask for the Security Job Consultant. Must have State Certification completed prior to applying.
Atlanta|Marietta|SandySprings|Lawrenceville|College Park| Forest Park|Stockbridge| Conyers| Alpharetta|Norcross| Loganville| Decatur| Mabelton| Peachtree City| Savannah| Kennesaw|Commerce|Gainesville|Fulton|Forsyth| Gwinnett|Dekalb|PeachtreeCity|Winder|Athens|Georgia|Stone Mountain|Lilburn|Augusta|
Dacula|Rome|Huntsville|East Point|Jonesboro|Rockdale|
Covington|Monticello|Dunwoody|Roswell|Birmingham|Greenville|Braselton|Cumming|
Buford|Gainesville|Dawsonville|Newnan|Clayton|Monroe|Social Circle|Woodstock|
Oakwood|Duluth|Columbus|Savannah|Canton|Acworth|Johns Creek|Georgia