Mobile Notary Services Emergency Services Available!!! We provide mobile Notary Services in Athens, Watkinsville, Commerce, Madison, Greensboro, Monroe, Winder and Bogart Georgia
Just call, we will give you the best price and the fastest service. We notarize Power of Attorney's, Car Titles, Closing Paperwork, Identity Verifications as well as any legal document. If you have a loved one in a Senior Care home and need documents signed, we will be there to assist you.
search engines, check out our top of page

Mobile Notary Service 24/7
678-274-9079
We offer Mobile Notary services. Quick, professional and always on time. We come to you! Home, Office or jobsite no problem. We also handle closings and document shipping to the lender or title companies ASAP! We handle notary services in Atlanta, Monroe, Athens, Norcross, Duluth, Buford and many other locations in Georgia! Need a Power of Attorney Notarized? How about a Court Document? We can handle your request with our 24hr Mobile Notary Service.

Need those documents legal? State of Georgia Notary service available 24 hrs 6 days a week. Weekend business meeting? We are available. Make that contract or operating agreement official. Don't take chances with legal documents, make sure they stand up in a court of law, get them notarized!

It's simple, call or email your request along with the location and time. We will have our administrative team contact you asap regarding your appointment.


Local 678-274-9079
Fax 866-456-8712
notarynow@notaryonwheels.us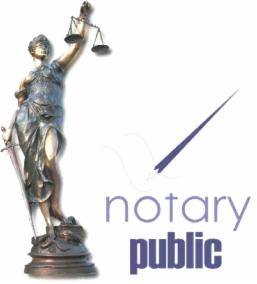 Sponsored Advertiser

Need Private Investigations Services Georgia? Click Her
Notary public monroe georgia,mobile notary buford,mobile notary cumming,mobile notary alpaharetta,mobile notary public service atlanta,mobile notary public atlanta,notary public winder,notary public lawrenceville,notary public loganville,mobile notary georgia,mobile notary conyers,notary public conyers,notary conyers georgia,notary monroe georgia,notary public buford georgia,notary buford,mobile notary buford,mobile notary dawsonville,mobile notary public gainesville georgia,notary public gainesville georgia,public notary georgia,notary public commerce georgia,notary public monroe,notary public athens georgia,notary public social circle,notary public conyers georgia,notary public watkinsville georgia,notary public loganville georgia,notary public lawrenceville georgia,notary public bogart georgia,notary public oakwood georgia, notary public braselton georgia,mobile notary public georgia,atlanta public notary mobile,notary public grayson georgia,notary public norcross georgia,notary public suwanee georgia,notary public bethlehem georgia,notary public statham georgiae